Customer Feature: Filthy Casual
What started as a joke between a couple of friends has blown up into a clothing brand worn by video game players everywhere.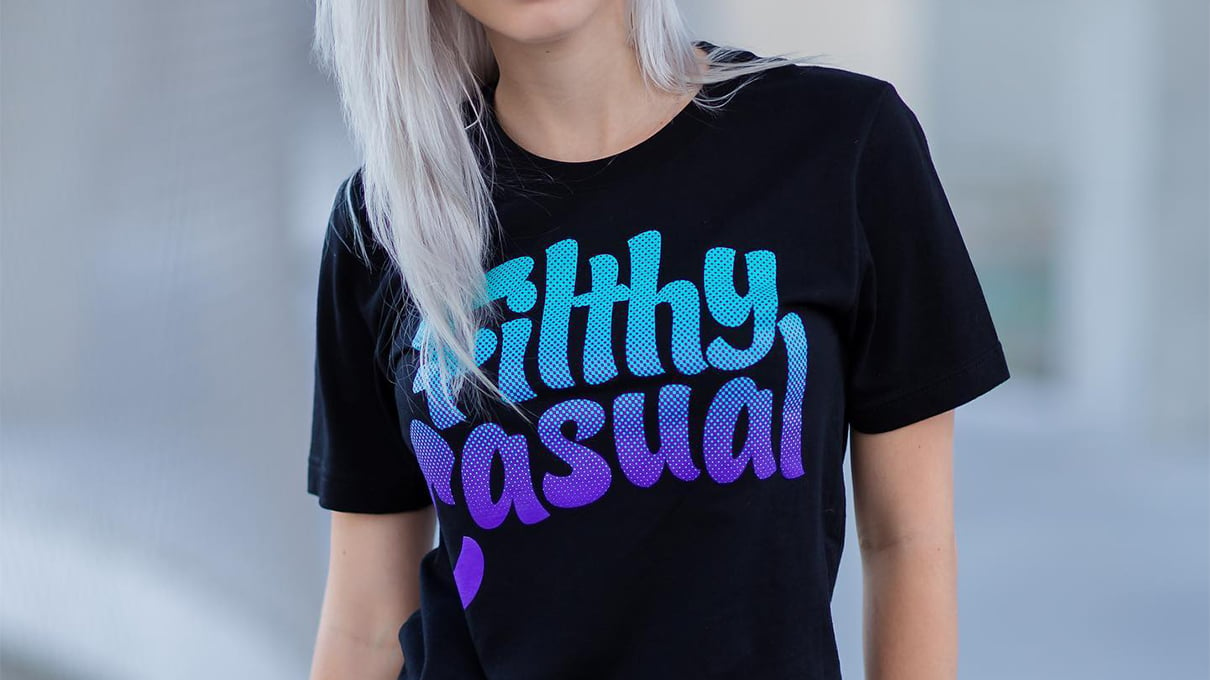 What started as a joke between a couple of friends has blown up into a clothing brand worn by video game players everywhere. 
"Filthy Casual" is a gaming-based clothing company started by two friends Jason and Mike in 2015 in Edmonton, Alberta, Canada. But, where does the term 'Filthy Casual' come from? 
"Typically, the phrase is used as a derogatory term towards casual gamers, or newcomers to an existing fanbase. We thought it was a funny phrase, and wanted to poke fun at elitism, while at the same time finding reasons to unite the community rather than divide."

- Jason
Jason and Mike took a typically negative term and spun it around to make it their own. For the two of them 'Filthy Casual' is more than just a brand, it's a community. "In this day and age it seems as connected as we feel online, we can end up feeling isolated in the real world. Going from convention to convention it feels good to have people come up and feel like they belong to a community. Clothing is just a medium in our opinion." 
Why an apparel company? 
Jason and Mike share a passion for video games and the culture surrounding them. The popular RPG (role-playing game) World of Warcraft, better known as WoW, brought these gamer friends together years ago.
When they weren't working at their 9 to 5 jobs they spent every free moment playing WoW together. Even on the weekends, Mike would bring his laptop over to Jason's house to play all weekend long.
Eventually, they wanted to take their grind for WoW and put it into something else.
With Jason's love for apparel and Mike's knack for design, the two had the perfect formula for an awesome apparel brand. 
Filthy Casual has given them the ability to travel to gaming conventions and conferences all over the world and to connect in person with other gamers. Their goal is to bring about a message of inclusivity in gaming for everyone, even if you're just starting out. 
They show that togetherness with their product choices, choosing high-quality garments from Bella + Canvas for their collections and going beyond screen printing to set their products apart. They use custom hem tags on many of their designs, and even offer embroidered items to mix things up.
When we asked the two what their favorite shirt was from their collections they answered: 
Mike: Always the OG classic black/white logo.
Jason: Blood Crown scoop hem tee
 
But at the end of the day, 'Filthy Casual' has done something more than just create cool t-shirts. "A shirt is a shirt, whether you spent $5000, or $5 on it. As cliché as it might sound, we feel Filthy Casual is more than just a brand" - Jason 
It's no small feat to develop a t-shirt company into more than just a brand, so how did they level up to a 25K following on Instagram releasing hot new products all the time? 
There's only one you. Find what makes you unique first, and that's your brand. Live that brand, share that brand, know that brand inside out and people will see you, and love you.

- Mike
Starting a company takes a lot of trial and error, we've made tons of mistakes along the way. It's not an easy job, but it's the most rewarding one. Every day has it's ups and downs and as long as you know they are always going to be there you learn to deal with them without burning yourself out.

- Jason
Filthy Casual is a brand that really spawned from just an idea and interest, the way so many other brands do. At Threadbird, we're here for your brand not just at the start but to help you grow into your best brand.