So many screen printers. Why 
should I choose Threadbird?
Why Threadbird?
When it comes to t-shirt printing, not all screen printing companies are created equal. Printers come in all types and sizes and finding a great one can be harder than you think! From inexperienced "garage shops" with one manual press to experienced "industry shops" with 500-1000 shirt minimums, quality and price run the gamut.
So what does that mean when it applies to Threadbird? Whether you need 24 or 10,000 shirts, we work to get you the highest quality at a price you can afford. We call this "The Real Deal", an option for companies large and small that will fit exactly what you need.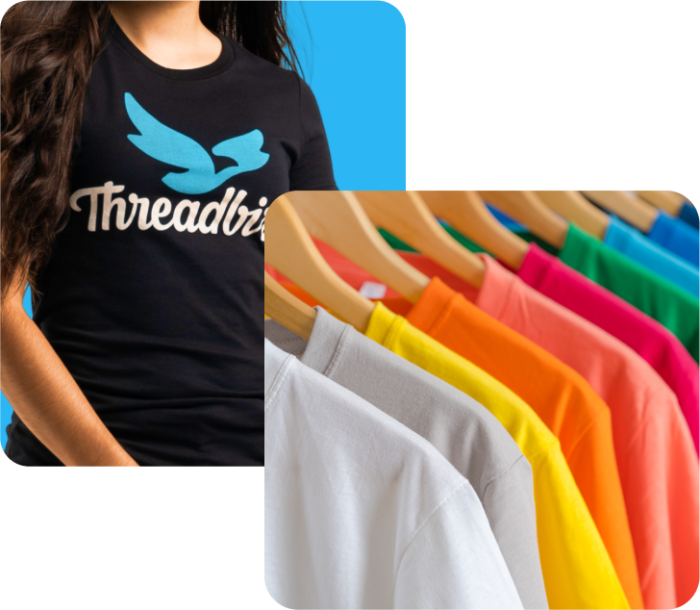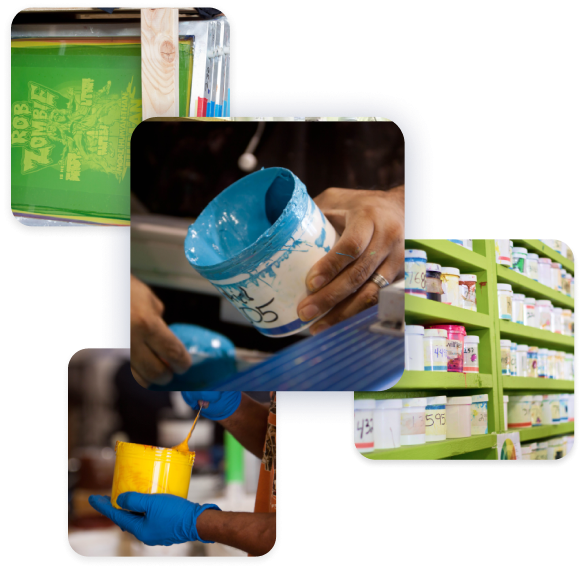 Inks
It's all part of the price. Be sure to ask your printer what kind of inks they use. Most printers default to plastisol that is laid on top of the fabric. For an additional charge, you can get a better quality print, but even then, the inks are thinned down causing them to look dull and muted. At Threadbird, we think premium printing should be the standard. 
This is not the only style of apparel printing we have strived to master. Here are other ink options you'll find at Threadbird!
Waterbase
Discharge
Plastisol
Machines
Threadbird uses top end automatic presses allowing us to print thousands of shirts with tight registration swiftly and efficiently. Many smaller screen printing shops use manual hand presses that are great for small orders but lack consistency and often times struggle with registration on more complex jobs. Automatic presses enable us to print higher volume, lowering the cost of printing on larger orders.
Screens
Screens vary widely from frames to mesh. Cheap screens can hurt quality with prints not lining up and/or loss of detail. It's also very important to know and understand that not all screens are the same. Different inks require different screens and the tension of those screens will effect how the print comes out. At Threadbird, we've spent a lot of time and effort researching what screens and processes are going to deliver you the best quality product possible.
Digital Mockup Approvals
For each item type on your order, we will provide a digital mockup of your design on the item. Make adjustments and changes with our art team to ensure your design appears just as you envisioned. We also allow unlimited revisions to your mockup, so you can enlarge, shrink, and move your design till it's just right. 
Your Orders Are Important to us
Your prints are important to us. Feel free to reach out with any questions at [email protected]. It's our goal to provide you with great service, top quality prints and affordable pricing.