Custom Leggings are Here!
Let's be honest, leggings are the new "pants". With this in mind, we were eager to design our own cut & sew leggings. That's right - we created 3 different silhouettes for you to build off of and/or design your very own leggings from waist to toe.
Production Ready Style Templates
Top to Bottom Legging Customization
Personalize every aspect of your leggings, from the materials, to flexibility & design decoration.
Product Details
Custom Style & Comfort
Yep that's right. We give you the freedom to design the look, fit and feel of your leggings.
Product Quality & Sampling
Collaborate with our team to source high-quality fabrics for your custom leggings. To ensure the quality is to your liking, we can sample it for your inspection.
Help Every Step of the Way
From start to finish, our team guides you through the customization process.
Step 1
Build From One of Our Popular Styles
Standard Leggings
High-Rise Waistband
Hidden Pocket in Front Waistband
No Side Pockets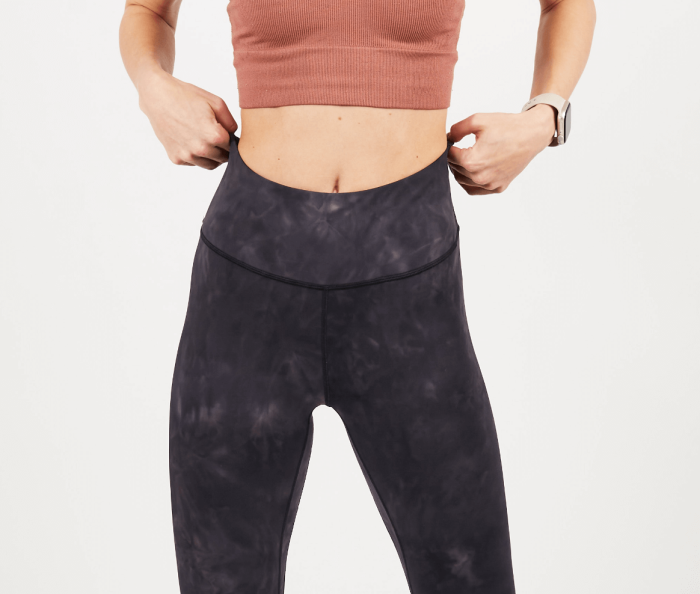 Cross Band Leggings
Criss-Cross V Band
Hidden Pocket in Front Waistband
No Side Pockets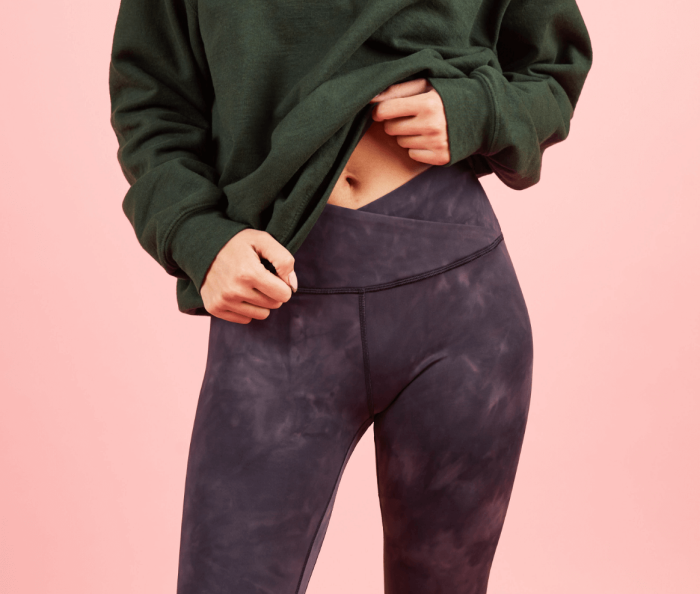 Pocket Leggings
High-Rise Waistband
Hidden Pocket in Front Waistband
Side Pockets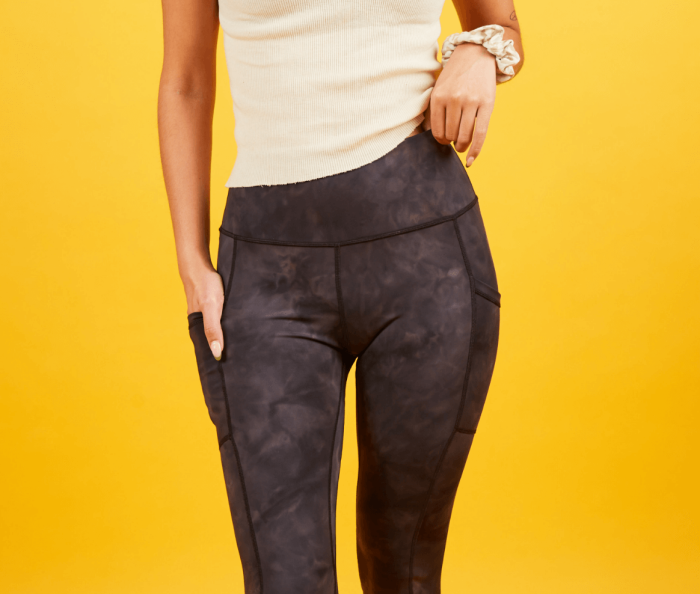 Mix & Match Styles, or Create Your Own!
Got a brand or style in mind? We can source the materials to match top-notch athletic brands. Or you can build your own custom pair of leggings from scratch, using one of our leggings design templates.
Step 2
Choose Your Base Canvas
Choosing the right fabric is important to create the best wearing experience for your leggings. Select the base materials that will give your leggings the look & feel that you want!
Step 3
Decorations
Embellish your leggings with any of these decoration styles!
Screen Printing
Screen Printing

Description
We create your designs using plastisol Ink with a stretch additive that gives exceptional elasticity to the print on the tights.


Advantages

Flexibility:

 

Resilient prints that won't crack when the legging fabric is stretched. 

Vibrancy:

Ink is applied thicker than digital printing, so light-colored inks are very visible on darker-colored fabrics.
3D Rubber Transfer
3D Rubber Transfer

Description
Your designs are created using highly stretchable, raised silicone rubber that is transferred to the leggings via heat press. 

This is a great eco-friendly way to highlight your branding and give it a unique 3D effect. To give it more or less depth, you can customize the thickness of the silicone rubber.


Advantages

Elasticity

:

Flexible & Soft to the touch feel

Printing Freedom:

No limitations on fabrics, printing size i.e locations. 

Style Choice:

Matte, Glossy, Reflective, Clear Options
Reflective Print
Reflective Print

Description
Your artwork is printed on the leggings using plastisol ink with a 3M ™ reflective powder material for high visibility when light is shone on it and protection.


Advantages

Visibility:

reflective material that illuminates & enhances the  appearance of the print. 

Printing Freedom

:

No limitations on fabrics, printing size i.e locations.
Raised Silicone
Raised Silicone

Description
Your designs are made with PVC rubber materials and applied to your leggings via a heat press. Unlike PVC patches, this decoration method does not require any sewing in order to attach the silicone to the leggings fabric.


Advantages

Longevity:

Long-lasting, wear-resistant without fade.

Comfort: Soft and pleasant to the touch.

Environmentally Friendly:

Non-toxic silicone and skin friendly labels.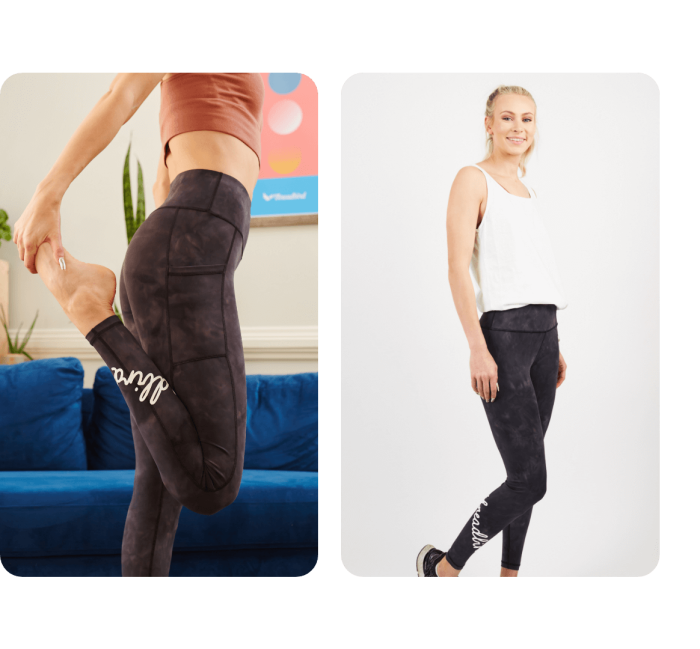 Don't see what you're looking for?
For more options, get in touch with our team and we can help you source the type of decoration that you want!
Step 4
Add A Final Touch With Finishings!
Polish off your custom leggings with any of our unique finishing options. From heat pressed tags, retail hang tags, and custom packaging with poly bags - you can create the full package with Threadbird!
Inspo Gallery
The creative possibilities are limitless! Design and customize your leggings from top to bottom, the way you want.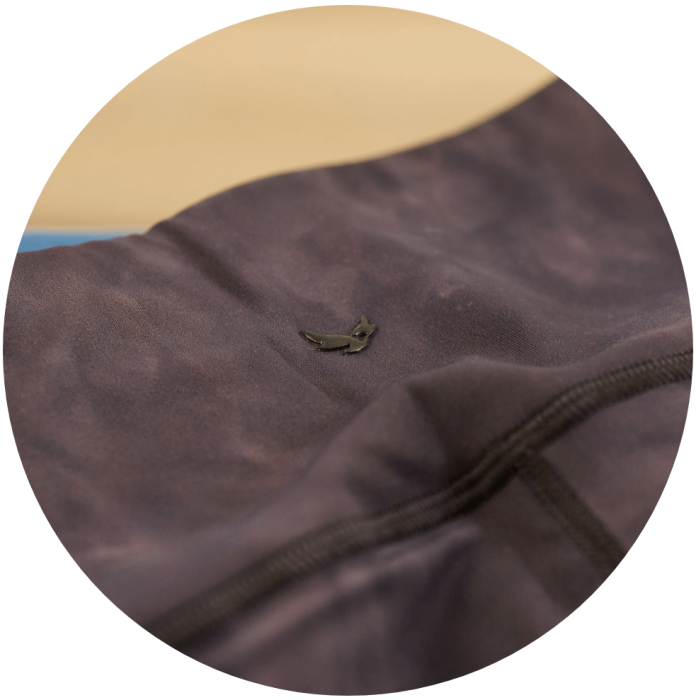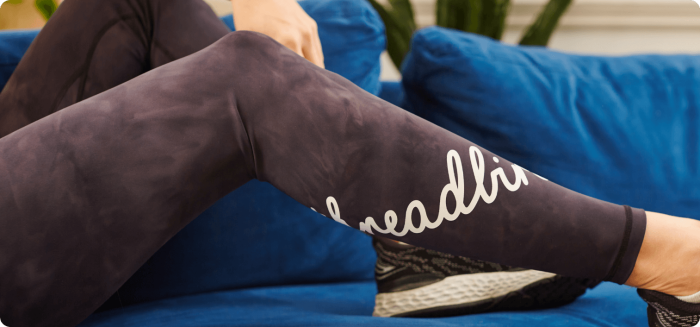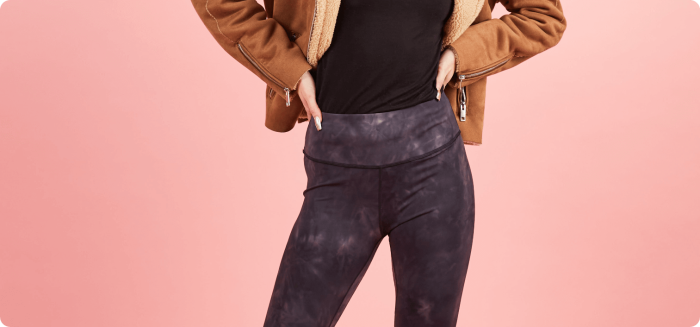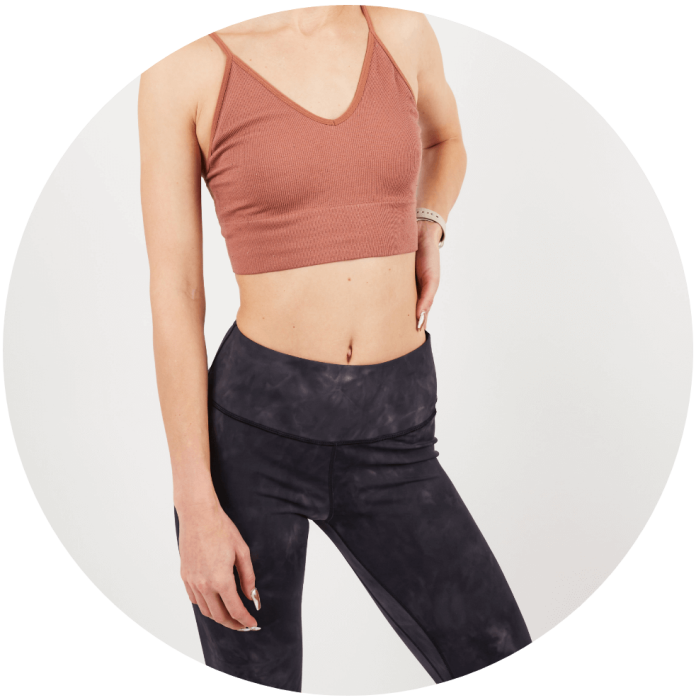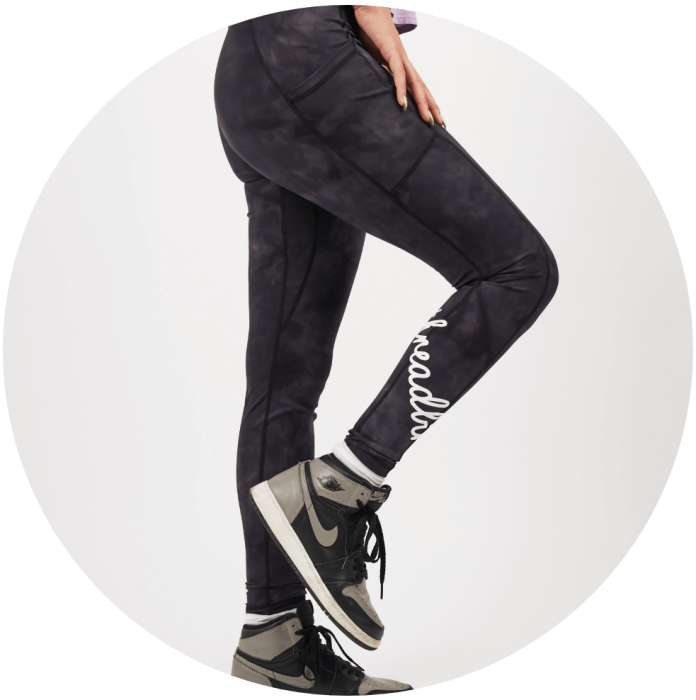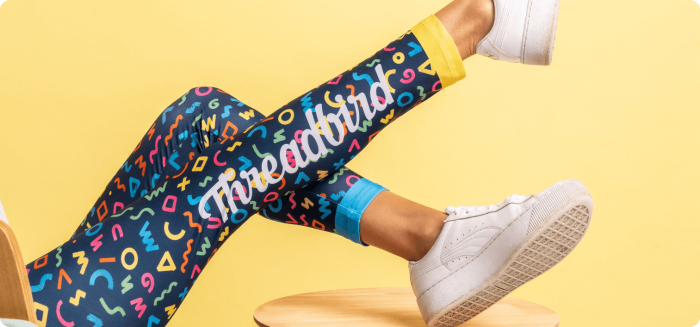 Leggings
| QTY | 150 | 300 | 500 | 1000 |
| --- | --- | --- | --- | --- |
| Price | $25.80 | $24.50 | $23.95 | $23.15 |
$50/unit for spec samples

Price includes: 1 color print (or all over sublimation print), rubber transfer, internal tag, choice of waistband, and pockets
For additional options and add-ons, please contact us for more information
Brand Your Customers Today!
Choose from our extensive range of products, inks, and finishing options and develop high-quality products that are perfect for your customers.