Brand Feature: Threadfast, an Eco-Friendly Brand
The Fashion Industry isn't typically the first thing that comes to mind when you think about pollution. Our minds usually draw to more obvious things like gas and chemical pollution. But, the garment industry has its own history of contributing to the issue.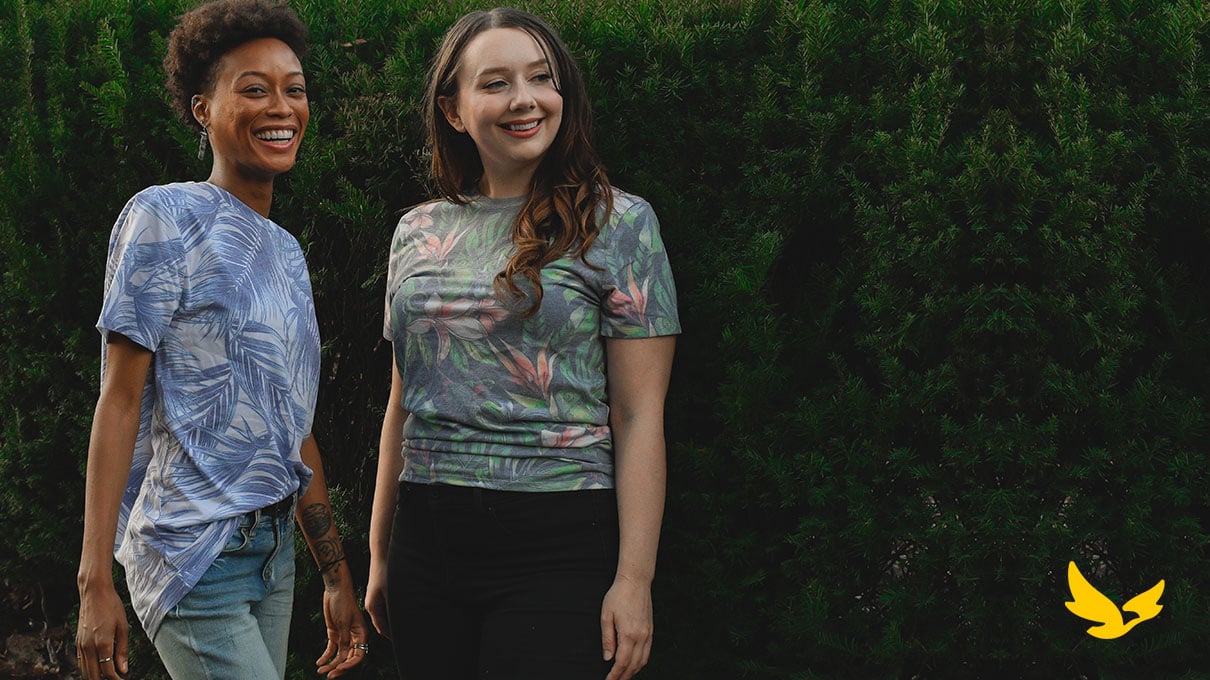 The Fashion Industry isn't typically the first thing that comes to mind when you think about pollution. However, the apparel industry has a history of contributing to the problem through increased production. 
Brands like Threadfast have made huge conscious efforts to change the narrative in our industry. Threadfast is stepping away from the typical process materials and replacing polyester with recycled water bottles and upping its standards on cotton production. 
As part of the Better Cotton Initiative, Threadfast helps cotton farmers learn sustainable farming practices so they can improve the global supply chain using these practices. Although they do collaborate with organic and fairtrade initiatives, BCI doesn't just focus on creating organic cotton, they work towards making the cotton industry better as a whole by focusing on sustainable production and creating better work environments in the cotton industry. 
Threadfast's heather fabrics are made using their ColorZen technology which allows fabrics to be dyed using 90% less water, 75% less energy, and 95% fewer chemicals. Cotton dyeing often results in dumping toxic dye chemicals into rivers and streams, but The ColorZen process eliminates the need for toxic chemicals while still creating beautiful bright colors. 
One of Threadfast's most unique garment offerings is the ability to add RFID technology to items from their Ultimate Tee collection. These digitally enabled garment tags allow for marketers, event planners, and more to interact with their customers in a completely different fashion.
Here are a few of our other favorite Threadfast styles:
100A Ultimate Short-Sleeve Unisex T-Shirt
This classic crew cut comes in a 60% cotton / 40% polyester blend. With an optimum weight of 4.8 oz, this t-shirt is 15% heavier than most 60/40 blend t-shirts. A distinct feature that sets these shirts apart is the patterns. This shirt comes in 18 colors and three pattern designs: "Tropical Jungle", "Chameleon", and "Palm Leaves". 
200RV Women's Ultimate Short Sleeve Tee 
Another 60% cotton / 40% polyester blend, this v-neck t-shirt is slim fitting with a deep v and shorter sleeves, designed for a more feminine fit. 
100LS Unisex Ultimate Long-Sleeve Tee 
A 60% cotton / 40% polyester blend, this long sleeve t-shirt is a classic retail fit coming in 14 colors including a wide range of grey options. 
This crew-cut fleece features recycled polyester making it a sustainable sweatshirt option. Featuring ribbing around the cuffs, hem, and neck, it's structured while still being wearable. 
The Ultimate Fleece Hoodie has a super unique pocket setup. Instead of having a traditional kangaroo pocket, this hoodie features two side slit pockets. The pocket placement also allows for a larger imprint area towards the bottom of the sweatshirt. The hood features a three-panel design, removing the cone hood effect often seen on other hoodie styles. These hoodies also feature dyed-to-match eyelets, grommets, and drawstrings on all colorways for a cohesive look.
Pants should do more than just cover your legs. These fleece joggers are incredibly comfortable, soft, and extra long. These joggers feature slant pockets, a hidden drawcord on the inside for a more secure fit, with zippers on the bottom cuff.
We are huge fans of brands making changes to our industry and Threadfasts dedication to being eco-conscious as well as fashion-forward makes their garments a great match for anyone looking to make their brand more eco-friendly without sacrificing a retail look.
Embroidery is not just a needle & thread; it is a world filled with boundless design possibilities where you can let your imagination run wild. If you value the finer, more intricate details, this blog about custom embroidery will open up a whole new realm of creative potential for you!
June 1st, 2023