Brand Feature: AS Colour
When it comes to wholesale apparel, quality product is one of the most vital advantages to have as a vendor. However, with the growing number of apparel suppliers on the market, standing out is about more than just offering high-quality garments.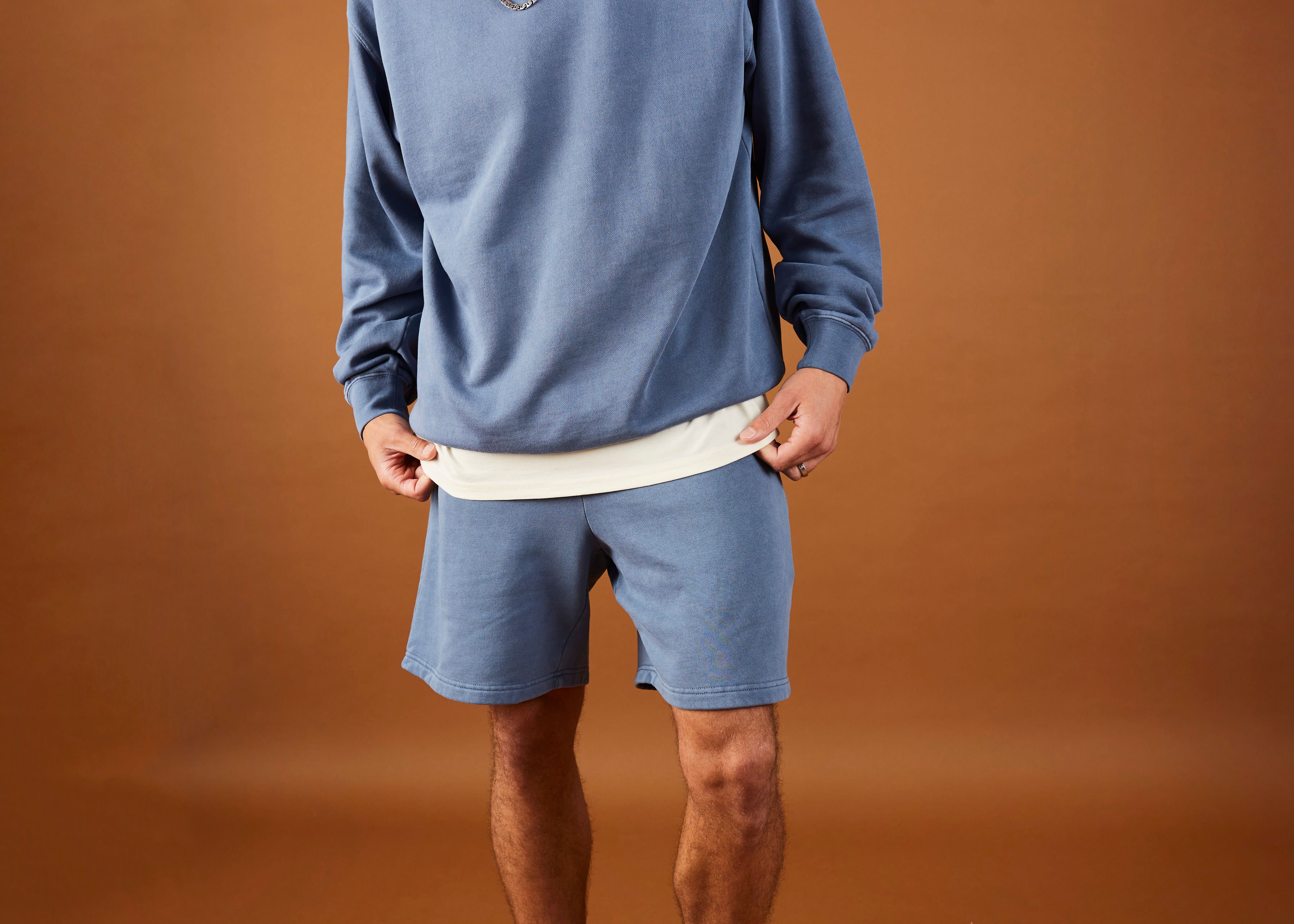 The AS Colour brand originally started as a distributor of American t-shirt brands, selling to screen printers and promo companies. They noticed several gaps within the wholesale apparel market. They saw the lack of quality and variety when it came to styles, color, and apparel materials.


And so the AS Colour brand was born.


In order to start their brand, AS Colour realized they were going to have to dig deeper, to understand what is at the root of consumer shopping preferences, and style tendencies. Months of extensive research ultimately led them to conclude that consumers tend to stick to standard 'safe' colored garments like black, grey, or white when making style decisions. 
AS Colour decided they were going to challenge this. 
What sets their brand apart is, well yes you guessed it…COLOR. From day one, AS Colour has continued in it's stride to produce a wide variety of clothing styles with unique color options that aren't necessarily too bold. Going beyond just t-shirts, AS Colour offers trend-setting tanks, raglans, pants, sweatshirts, hats, totes & much more.
 
Diversifying their garment colors, apparel styles, and products-they have not only caught people's attention but stand out to screen-printers and embroiders like Threadbird. The range of simple, yet flattering colors and apparel cuts AS Colour offers, makes it possible to create matching sets, or mix and match different pieces together.
With colors like 'Mauve' for example, you can find several options for t-shirts, hoodies, and bottoms in this unique color. On AS Colours website, just search by the color name to view all of the garments they offer in that particular color.
One of the many reasons we love and appreciate this brand is that they are consistent in having most of their products in stock. Their website makes it super easy for customers to see which products or colors they currently have available in stock. For screen printers and embroiders like us, this is a big win!


AS Colour garments do not disappoint, with the exceptional quality of materials they use to make their clothing. Most of their t-shirts are designed with combed cotton, which gives their garments an amazingly soft, buttery smooth texture. You can just tell by the look and feel of their clothing, that they make a conscious effort to pay attention to design details and sizing variety. 
 


When selecting the best blank garments to print or embroider on, here are the some of go-to garments for 100% cotton tank tops:
 
AS Colour 4068: Women's Crop Tank (Pistachio/White)
This cropped, lightweight tank is a popular favorite with its flowy texture and flattering fit. Available in additional colors: storm, musk & black of course. 
 
AS Colour 5073: Classic Tank (Ecru)
For a similar, sleeveless tank in unisex sizing- this classic tank is a great alternative, heavier weight option. Both of these tank tops are designed with 100% combed cotton and armhole edges for a comfortable/relaxed fit. Available in colors: ecru, clay, cypress, navy, black and white. 

 

Aside from their garments in women's sizes, most AS Colour apparel is cut & sewn to fit as unisex sizing, which makes it all the more convenient when selecting items. These are just a few t-shirt types that we recommend:
 
  AS Colour 4006: Women's Martini Tee (Orchid)
& 
AS Colour 5027: Classic Pocket Tee (Camel)
Pocket tees are always a cool canvas, in terms of customization capabilities. This classic crewneck allows for printing i.e embroidery customization on it's tonal color pocket.

 

AS Colour 4070: Women's Mock L/S Tee (Butter)

AS Colour 5081: Heavy L/S Tee (Black)

AS Colour 5102: Stencil Hood (Walnut) 
 

AS Colour 5923: Faded Track Pants (Faded Teal)
These mid-weight, unisex joggers are tough to beat, with an elastic waistband, pockets, and hemmed ankle cuffs. Made with 80% cotton, and 20% polyester fabric- they are so comfy you won't want to take them off! Available in colors: faded blue, teal, black.

 

AS Colours brand vision has always been heavily focused around their belief in designing premium-quality apparel. Over time, the brand has changed the game and raised the standards for blank apparel. They continue to impress with their ability to keep up with current trends and expand the range of products they offer- from shirts, to sweatshirts, pants, totes, hats, socks and more!
Explore all of the stylish products AS Colour has to offer for your next screen-printing or embroidery project!