Custom Face Coverings
Whether it's a Custom Neck Gaiter or a Custom Face Mask, we can help you create the best custom face coverings for your team or brand. Click a Product below for Base Pricing & Options.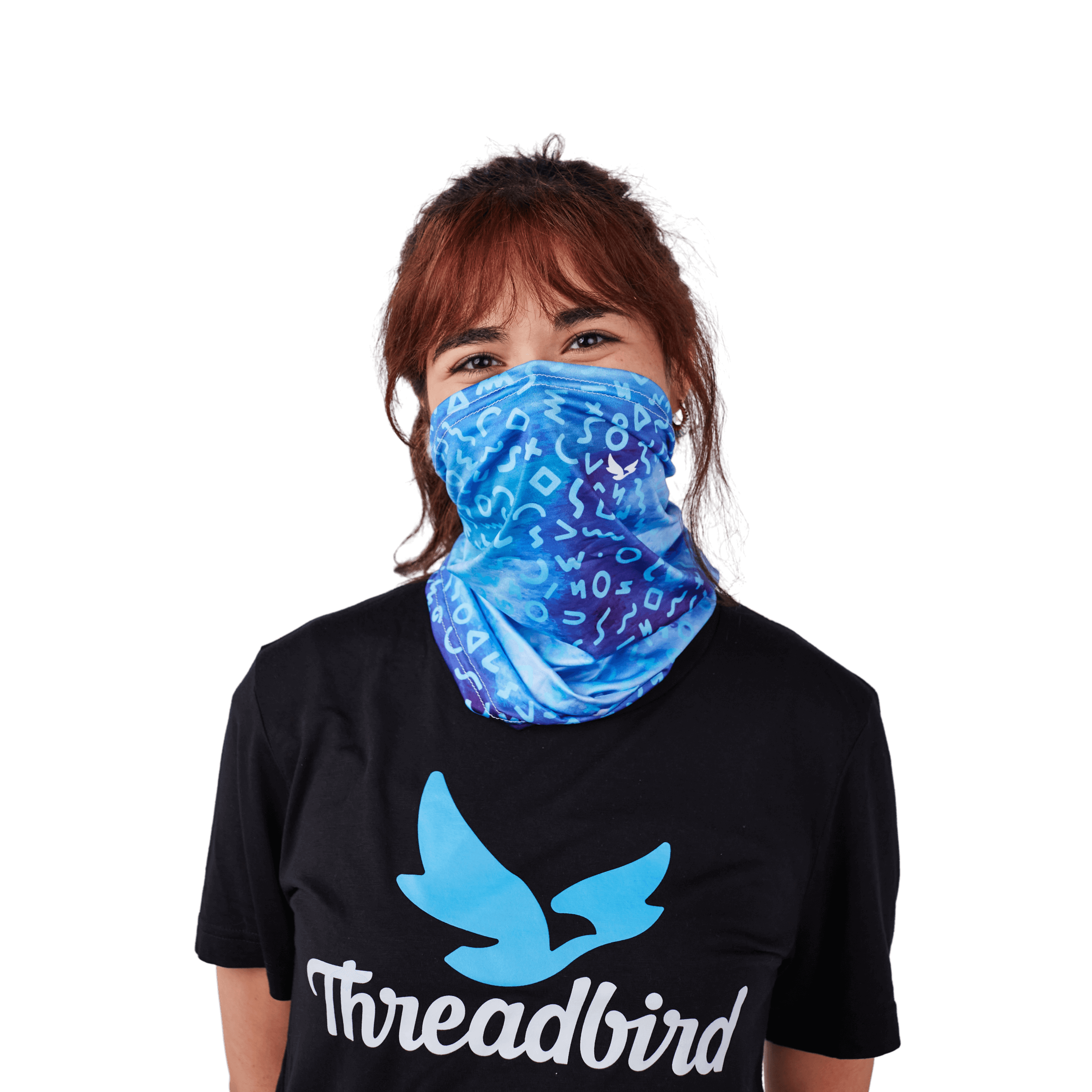 Sublimated Fabric for Custom Patterns
Low Minimums for Small Brands
4 - 6 Week Turnaround Time
Looking for protection and quality? Our custom gaiters allow you to create a fully sublimated design on a budget. 
Gaiters to Guard You
Single-Layer or Double-Layer Custom Neck Gaiters, choose your level of protection.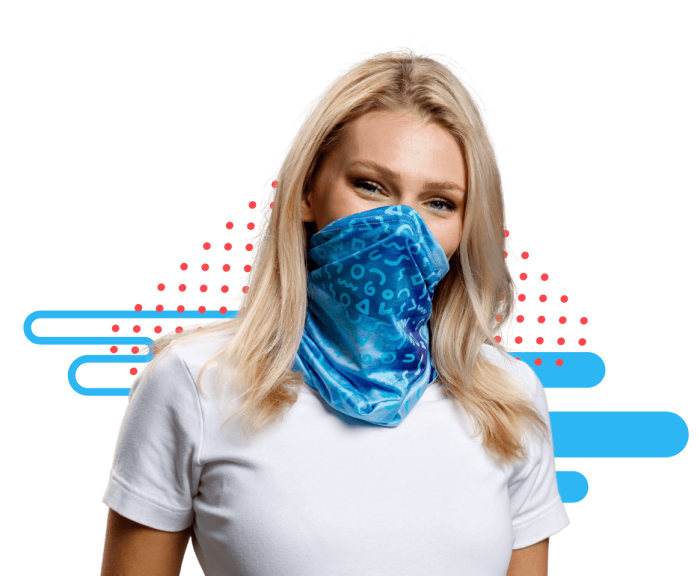 Get Inspired
We began offering custom face masks as an additional way for brands to help their customers in a time of need. Since then our clients have been inspired to create custom face covering designs that offer optimal protection while keeping with the essence of their brand.
Make your Custom Face Mask
Create custom face masks to protect your employees, customers, or your fans! Using sublimation you can create a totally unique all-over design or pattern to really stand out in a crowd.