13 oz Ceramic Campfire Coffee Mug
Price:
from $5.35 for 72-143 ($/pc)
Make your selections here to see an estimated price below or add this product to a quote
Additional Imprint:
Minimum of Units Required
Additional Location
Number of Colors:
Minimum of Units Required
1 Color
2 Colors
3+ Colors
Note: To generate an estimated price please click on the selectable options listed for this product. Price estimates do not include shipping.
Learn more about pricing
Product description
Custom Ceramic Campfire Coffee Mug
Made from Sturdy Ceramics
Designed in Tin Cup Style
Slightly Flared Top for Easier Drinking and Less Spills
C-shaped Handle for Easy Grip
Lovely Speckled Finish
Product Gallery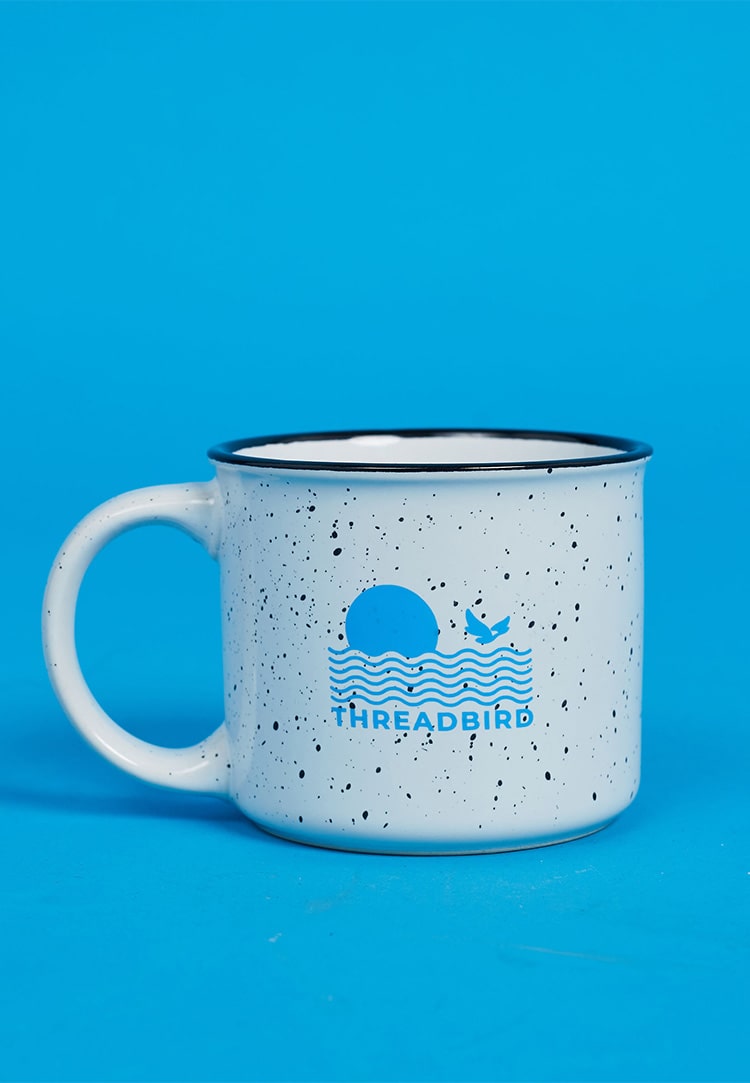 Main Product Pricing
Pricing
Use the table(s) below to determine the cost per item. Each price listed below is the 'per piece' price for the blank item plus the selected number of printed colors.
| Qty | 1 Color | 2 Colors | 3+ Colors |
| --- | --- | --- | --- |
| 12-23 | $14.25 | $14.75 | $15.75 |
| 24-35 | $9.45 | $9.95 | $10.95 |
| 36-71 | $7.20 | $7.70 | $8.70 |
| 72-143 | $5.35 | $5.85 | $6.85 |
| 144-287 | $4.65 | $5.05 | $6.05 |
| 288-575 | $4.25 | $4.75 | $5.75 |
| 576-1007 | $4.05 | $4.55 | $5.55 |
| 1008+ | $3.85 | $4.35 | $5.35 |
Extras
| Add-on | DETAILS |
| --- | --- |
| Additional Location | + $0.50 Per Piece |