Custom Printed Face Masks
Make masking up part of your brand with these washable, poly-cotton custom facemasks with replaceable filters.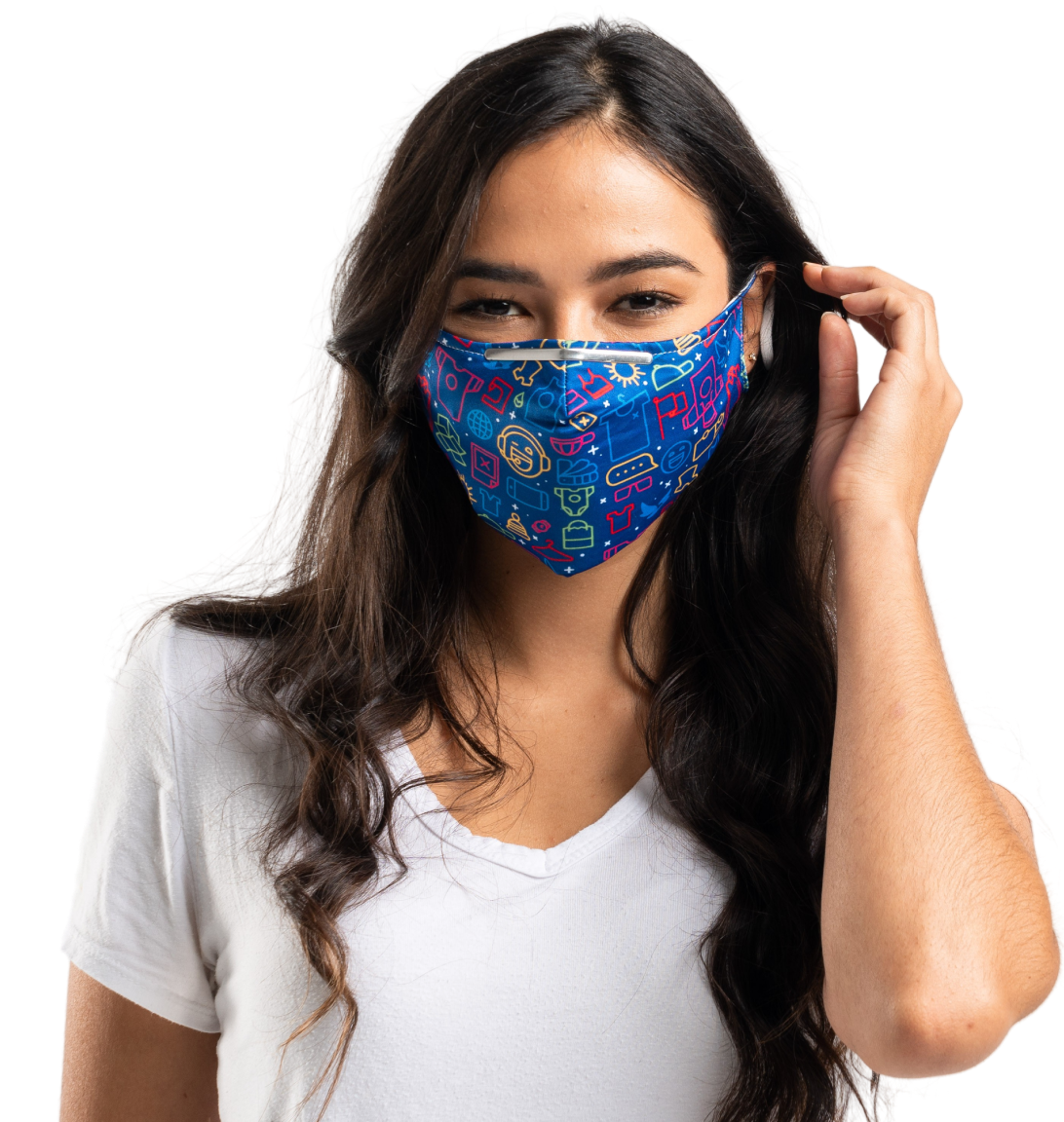 Custom Face Masks w/ Disposable Filters
Starting @ $14.00/ea for 50
Product Details
Reusable
5-layer activated replaceable carbon filter. (Each custom face mask comes with 4 replaceable filters)
Comfortable
Adjustable ear straps and metal nose seal for custom fit.
Fashionable
Dye-sublimated poly-cotton allows for full design coverage.
Simple and
Predictable Pricing
Our custom face mask pricing model is simple and easy to follow so you can get the best price for your business and brand with the quantity you need!
QTY
50
100
200
500
1,000
5,000
10,000
Price per Mask
$14.00
$12.75
$10.70
$10.30
$9.80
$8.25
$8.00
Price does not include shipping
Replaceable Filter
This custom face mask is equipped with a 5-layer activated carbon filter* effective in blocking PM2.5 (Particulate Matter) haze, dust, and other fine particles. These added layers of protection will also significantly reduce the inhalation of environmental hazards such as secondhand smoke or automobile exhaust.
Recommended face mask filter replacement of 1 to 2 times per week.
* Each custom face mask comes with 4 replaceable filters
Comfortable Fit & Washable
Each custom printed face mask comes with adjustable ear straps and an aluminum strip on the nose for a tighter seal. These polyester/cotton masks are washable as well.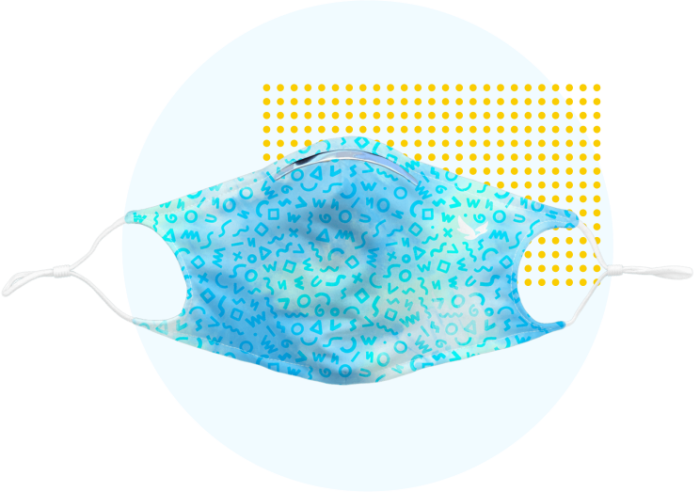 Brand-able
Dye sublimation allows for full design coverage! Put your logo front and center on your custom branded mask, or let our art team help you customize your face mask design.
Make your Custom Face Mask
Create custom face masks to protect your employees, customers, or your fans! Using sublimation you can create a totally unique all-over design or pattern to really stand out in a crowd.