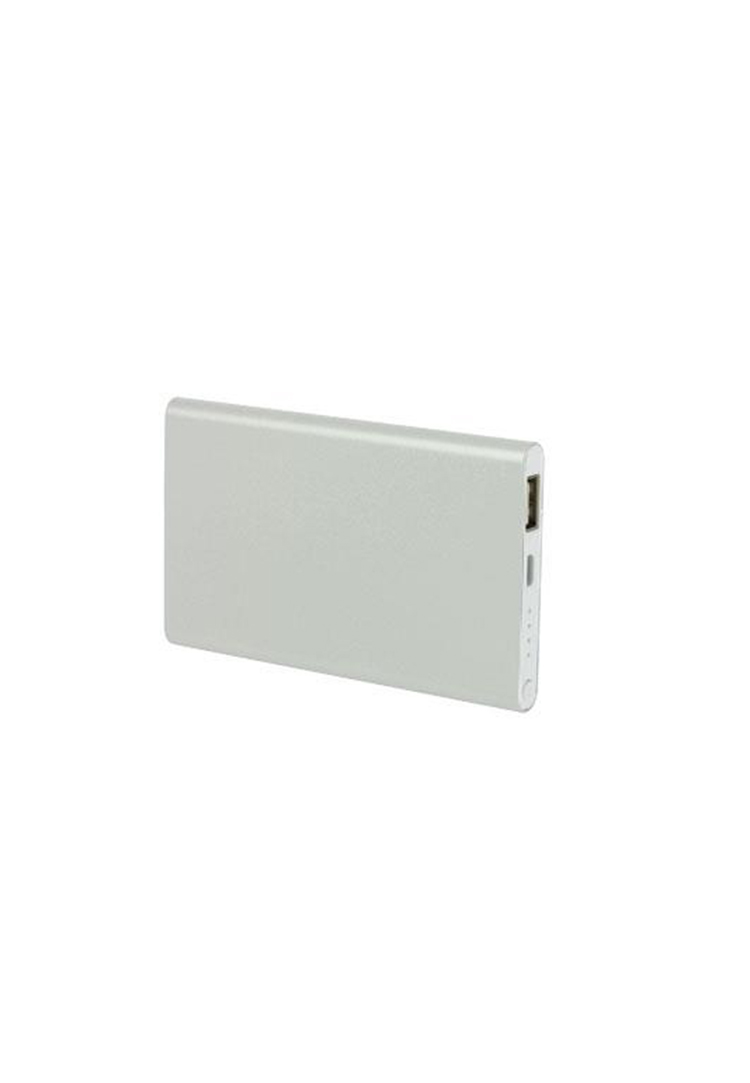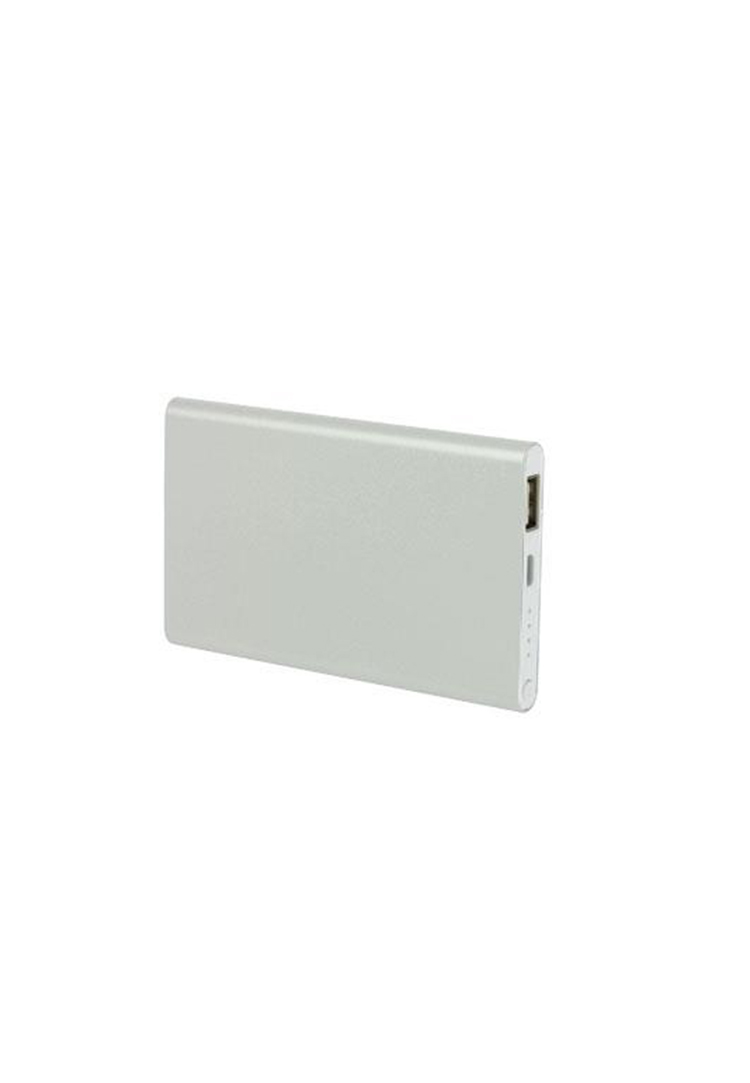 Compact Aluminum Power Bank T32028B
Price:
from $18.9 for 100-249 ($/pc)
Make your selections here to see an estimated price below or add this product to a quote
Additional Imprint:
Minimum of 50 Units Required
Additional Location
Number of Colors:
Minimum of 50 Units Required
1 Color
2 Colors
3 Colors
4 Colors
Note: To generate an estimated price please click on the selectable options listed for this product. Price estimates do not include shipping.
Learn more about pricing
Product description
The 4000 mAh aluminum power bank is small, sleek, and perfect for on-the-go travelers. It easily will fit in your front pocket and provide reliable power when you need it most.
4000 mAh rechargeable lithium-polymer battery
Four-light LED battery indicator
Press button to initiate charging
USB port delivers 1.0A output
UL Certified Safety US MH60484
Main Product Pricing
First Print Pricing
| Qty | 1 Color | 2 Colors | 3 Colors | 4 Colors |
| --- | --- | --- | --- | --- |
| 50-99 | $20.95 | $21.05 | $21.15 | $21.25 |
| 100-249 | $18.90 | $19.00 | $19.10 | $19.20 |
| 250-499 | $17.45 | $17.55 | $17.65 | $17.75 |
| 500-999 | $16.20 | $16.30 | $16.40 | $16.50 |
| 1000+ | $15.20 | $15.30 | $15.40 | $15.50 |
Additional Pricing
| Add-on | DETAILS |
| --- | --- |
| Additional Location | + $0.50 Per Piece |